Next

When children need help, the truth is that help isn't always there.

The West Island Children's Charity's goal is to get help to children in need and to their families.

For more than 20 years, friends of the Charity have organized and supported fund-raising events.

WICC's efforts mainly have supported The Montreal Children's Hospital.

Ian Grant is founder and president of the Charity. WICC also operates under the name Montreal Children's Charity.

If you have questions, or you want to help, or to tell us about children in need, drop us a line: child.charity@sympatico.ca
And remember,
'Every child deserves a helping hand.'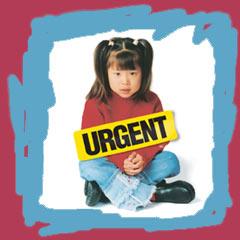 Next
West Island Children's Charity
145 Cameron Crescent
Pointe Claire, Quebec H9R 4E3
Tel: 514-531-6663
Child.Charity@sympatico.ca
Charter and Mission Statement
The Montreal Children's Charity/West Island Children's Charity has a goal to provide regional help to children in need.

Donations and money raised through fund-raisers are aimed at funding social services both for children in need and disadvantaged families, living in poverty, whose children may require medical services or hospitalization.
The Charity's primary function is to provide support to the Social Services department of the Montreal Children's Hospital. However, we support other children's hospitals, and any cause we believe in.

Fund-raising events are also intended to help raise awareness and to encourage community involvement.
The Charity has secondary goals to provide assistance and to answer needs, that are expressed directly to the organization, by families/children in need, in and around Montreal.
Ian Grant
We are proud to have raised more than $350,000 for the Montreal Children's Hospital, over the years. The Hospital Foundation kindly drew up this ceremonial cheque, representing all that we raised. They do terrific work at the Hospital, day in and day out, and deserve all our support! :-)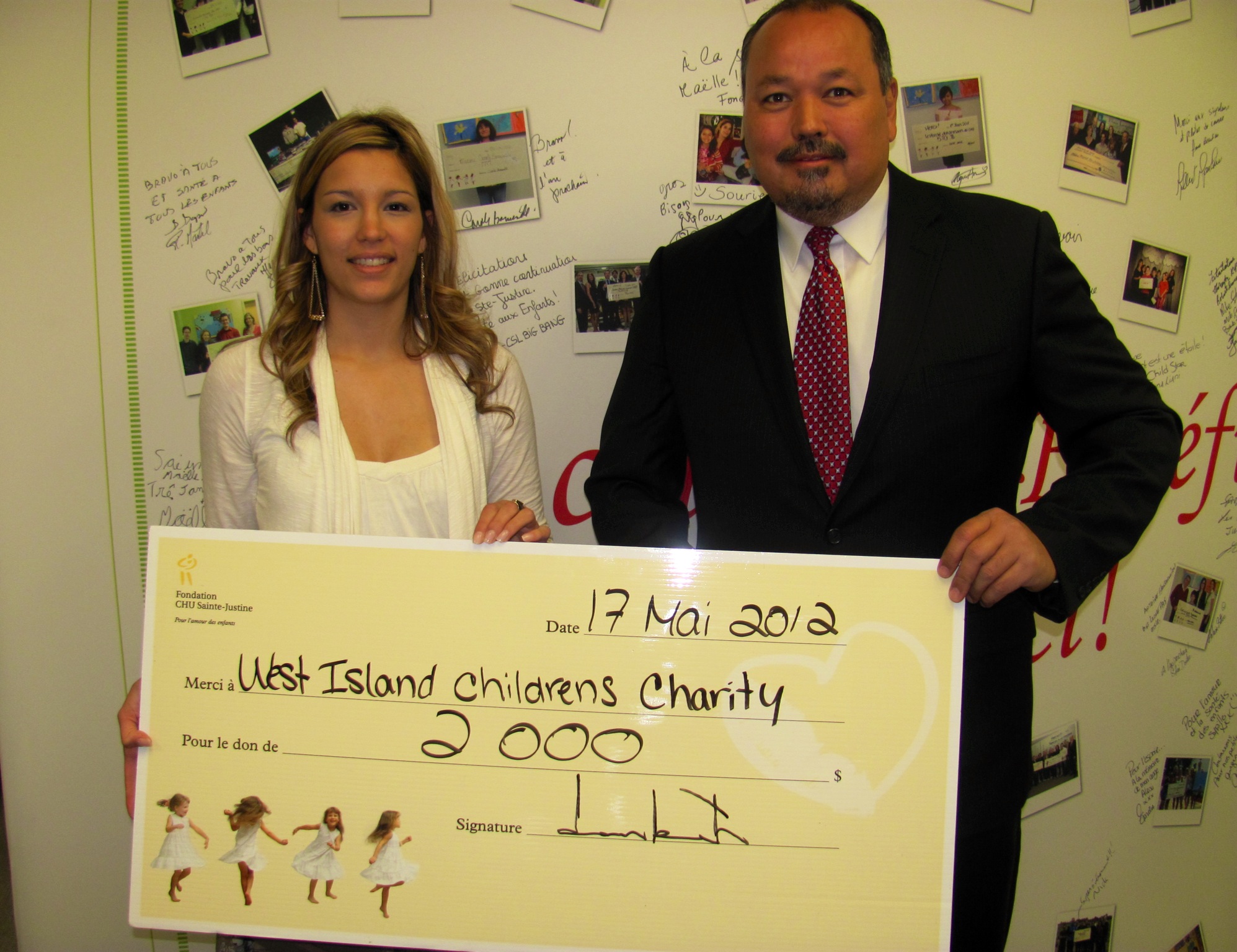 We supported other children 's hospitals, recently, including Sainte-Justine (above), and our friends, the Shriners, too! We also leant our support to the neonatal ward of the St-Eustache Hospital, and helped pay for a therapy (home swimming) pool, for Matteo Spina, a three-year-old child with very rare genetic disorder MPS. :-)